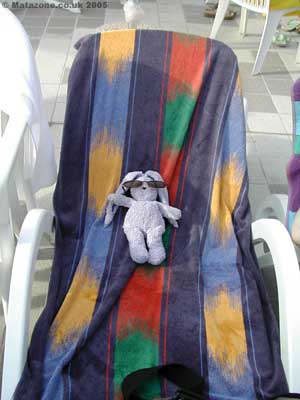 click for bigger
After all that sight-seeing it was definitely time to catch some rays and take a nice relaxing snooze. I did quite a lot of this during the holiday.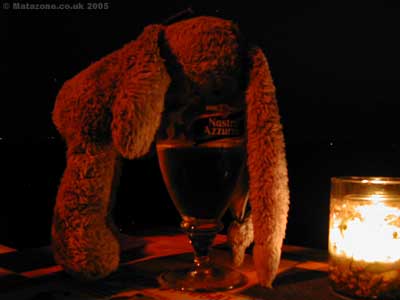 click for bigger
In the evenings I could often be found at the local hostelry, amusing the locals with stories of my adventures around the world as an international bunny of mystery. Occasionally I would have to sign autographs, but I don't mind doing that. It's good to keep the commoners amused, I think, because we can't all live the jet-set lifestyle.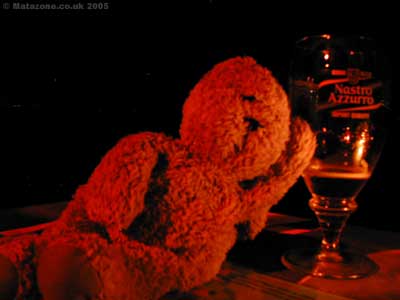 click for bigger
Yes, okay, so I was a bit tipsy, but that's a very big glass for a very small bunny. I'm only ickle.

click for bigger
Another day trip, this time to Verona. Here you can see the Roman arena which is today used to stage operas during the summer due to its brilliant acoustic properties. It's pretty odd to have a place of death as a tourist attraction that is then sold miniaturised in twee novelty items.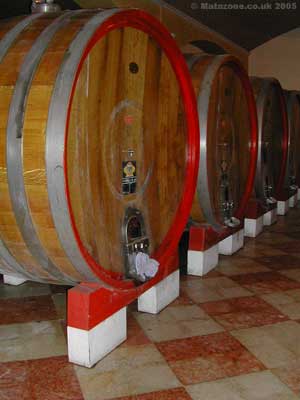 click for bigger
This is more like it. Enough of that culture malarky, and into the barrels of the Nicoli's winery in the Valpolicella region, which is very near lake Garda.
click for bigger
If I look a bit annoyed in this photo it's because I couldn't work out how to open the tap and my photographer was refusing to help.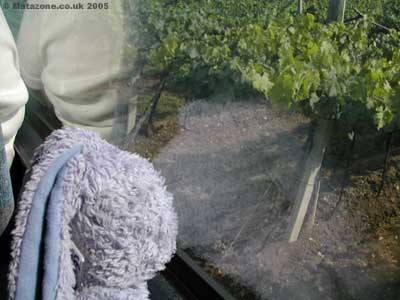 click for bigger
After the tasting we drove out past the vines. Despite my anguished cries, the coach driver refused to go back and let me drink more, insisting that I'd had enough and that a bunny my age shouldn't be drinking. In the end there was nothing to do but stare disconsolantly as the vines slid past and out of view.

click for bigger
One evening I got my photographer to carry me to the top of a nearby hill to see this lovely statue of the Virgin Mary. The local fishermen pay for it to be illuminated by night.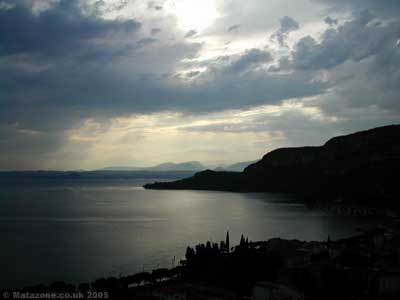 click for bigger
The view from up there as the sun went down really was spectacular.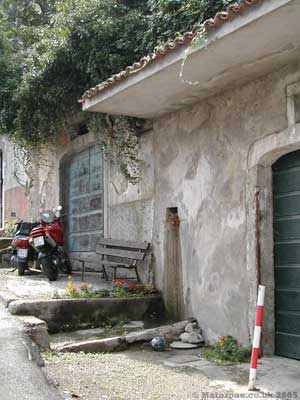 click for bigger
My photographer decided that the moped, the motorcycle, and the football all against a sun-bleached wall was just too typically Italian to pass over. I was still sulking about not getting any more wine.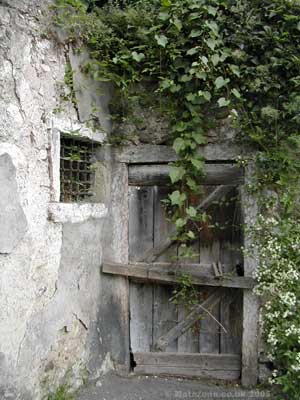 click for bigger
Again with the artsy stuff. Apparently the tiny, over-grown wooden door was representative of the town's integration of modern facilities onto older, traditional roots. I decided that this was all very well, but it wasn't getting me a drink, was it?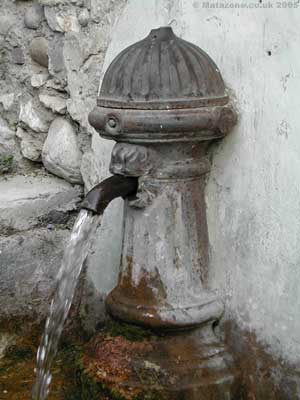 click for bigger
So he took me to a fountain. Apparently I hadn't specified what type of drink I wanted. I kicked him in the shins for being pedantic.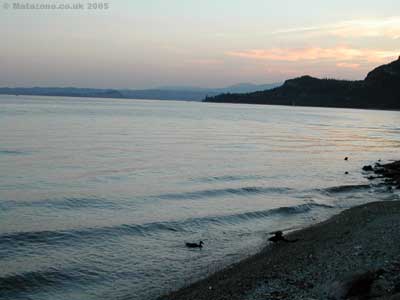 click for bigger
My last night in Garda, and a typically beautiful evening draws to a close over the lake. You can see here a member of my photographer's 'Army of Ducks'. Apparently he was teaching them to fight crime during his stay. At least, that's what he tells me. I reckon he's lost it, but I don't tell him that otherwise he'd probably strop and I hate it when he sulks.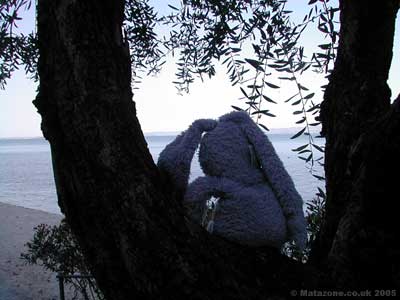 click for bigger
I'll miss this place.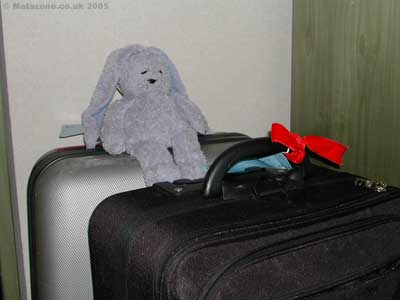 click for bigger
Time to go home, and all my things were packed. You might wonder what I could possibly need that would fill two suitcases, but a bunny has to have some secrets.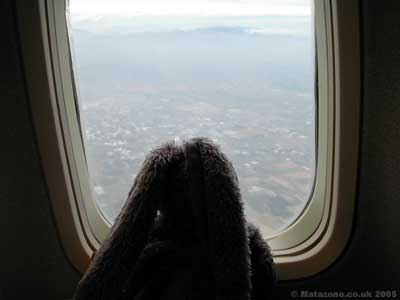 click for bigger
Good-bye Italy... Britain comes back into view.
I hope you liked the photos of my holiday. My photographer says that you should probably go and have a look at some of his animations now. 'Bye until next time!
Yours faithfully,
Mr Floppity